Disability chairs for the workplace
Mercado Medic provide specialist office disability chairs. Advanced seating and accessories allow us to develop a disability chair than can be adapted over the lifetime of the chair, resulting in being able to provide the solution needed for longer, and when the needs may change.
Trust in Mercado Medic disability chairs with our CE certification of Medical devices, and an impressive 10 year warranty. Ergonomic and postural management like no other, with our ErgoMedic Plus seating system. Providing the correct pressure relief and correct support to promote better posture, which results in better health and well-being.
If you have any questions please do not hesitate to get in touch, and we can answer the questions you may have.
Control
Easy to control brake with width-adjustable brake lever bracket. Can be fitted on the right or left side.
Support
Extra support at the side and between the shoulder blades. With ErgoMedic Plus cushions.
Ergonomic
Different neck rests available to sit many different needs. Fully adjustable and ergonomic.
Compact
Compact and open foot-well for easy movement, increasing mobility.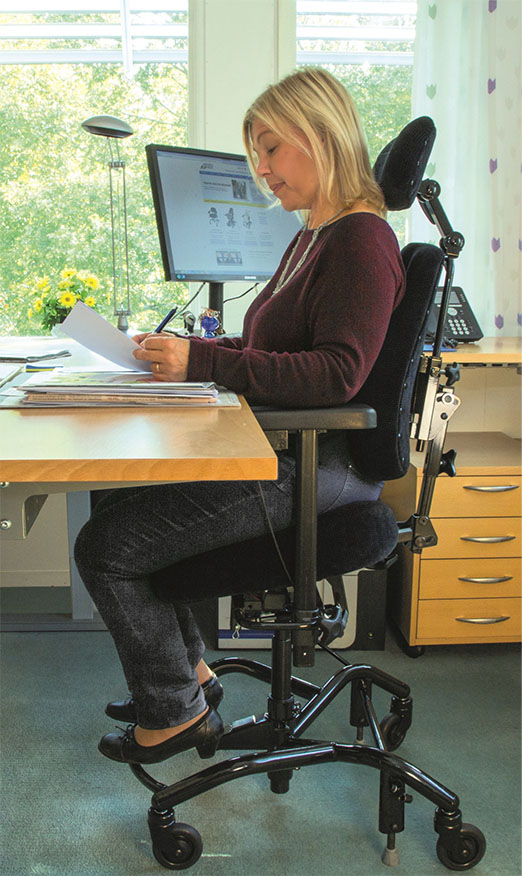 Electric lift

Small base

Ergonomic

Modular

Tilt

750mm rise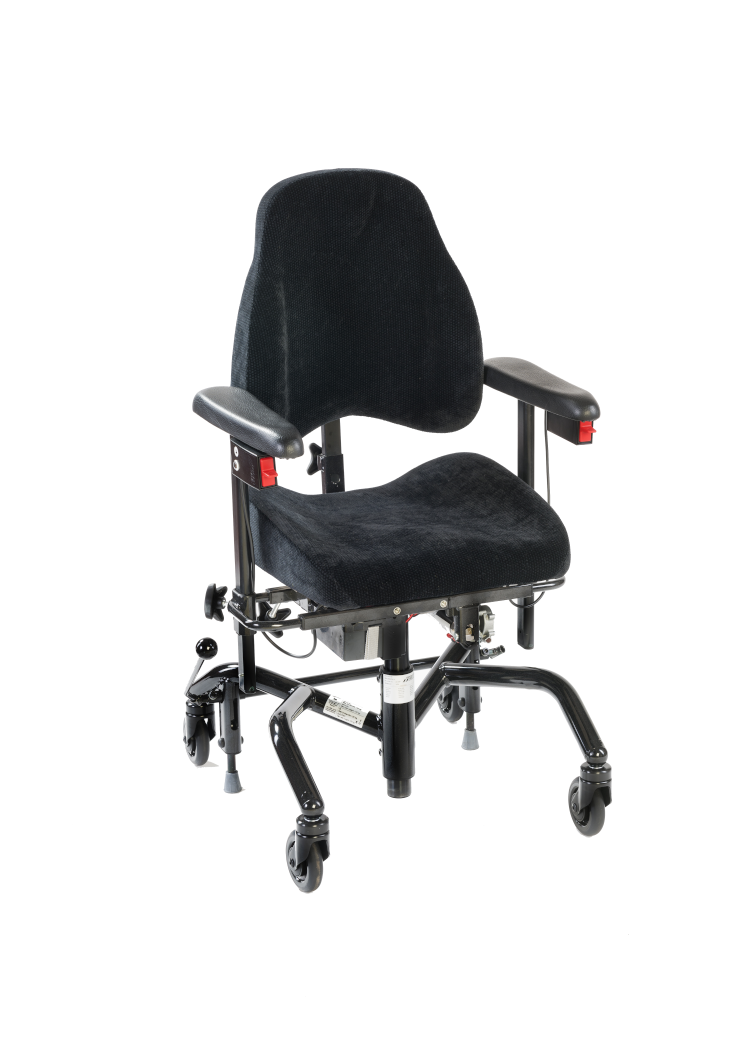 REAL 9100 Plus
Disability office chairs that rise and tilt with a safety brake assist with many tasks in the workplace. Mercado Medic really do create the best opportunity to have a safe, comfortable and positive experience when considering disability in the workplace. The best option for an office chair for disabled employee's.

Electric lift

Small base

Ergonomic

Modular

Tilt

750mm rise
REAL 6100 Plus
Enable you to move around easily equipped with a riser function that lifts the user up to 750mm off the floor.

Electric lift

Small base

Ergonomic

Modular

Tilt

750mm rise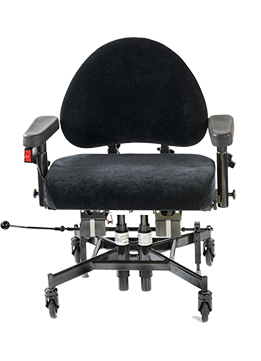 REAL 9200 Bariatric
A functional and stable chair provides its user relief, and with that, unnecessary wear on one's body may be avoided.
Video Collection
See how Mercado Medic seating can benefit you in the home, school and workplace.