Our Products
Our main products are manual and powered adjustable disability chairs that can grow and adapt to a users needs, size and preference. See how our products can help improve your lifestyle.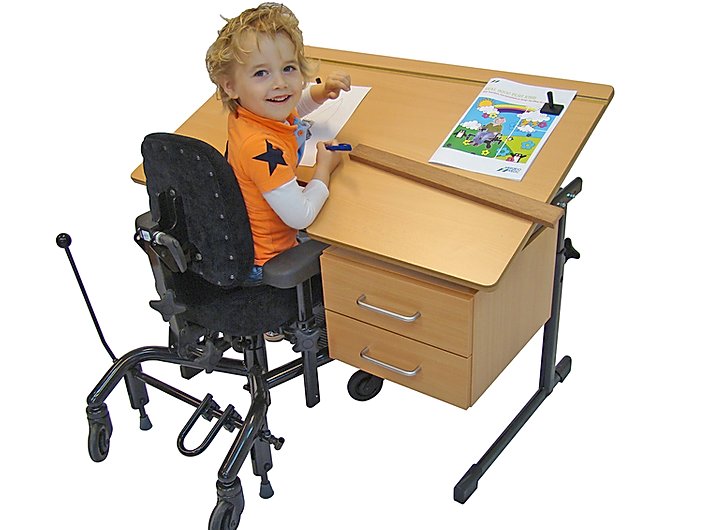 Specialist Table
The Mercado Table is designed for use in any type of situation.
The multitude of options and continuous adjustment over a wide range ensure that the correct posture can be obtained. The stomach recess will ensure that the child is far more stable, leaving them more energy for reading, counting and crafts. This stable, robust desk will last for years. It is ideally suited for combination with the Mercado Real paediatric chair. Both the desk and the chairs are designed in such a way that they form a single unit with existing school furniture.
Why Mercado Medic
Promoting mobility throughout the home and many environments. Our disability chairs are designed to accommodate disability over many years, ensuring that if needs change, so can the chair. Resulting in your peace of mind and a chair that can keep you independent for longer
With our vast range of seats, backrests, armrests, headrests, leg rests and various accessories, our sit stand chairs can be built using our standard parts and options.
Our products are available in adult, paediatric and bariatric sizes. A range of modular desks are also available from our paediatric range.
Mercado's manufacturing methods have been developed over many years to meet the demands and expectations of each customer and are continuously monitored via a stringent quality monitoring system.